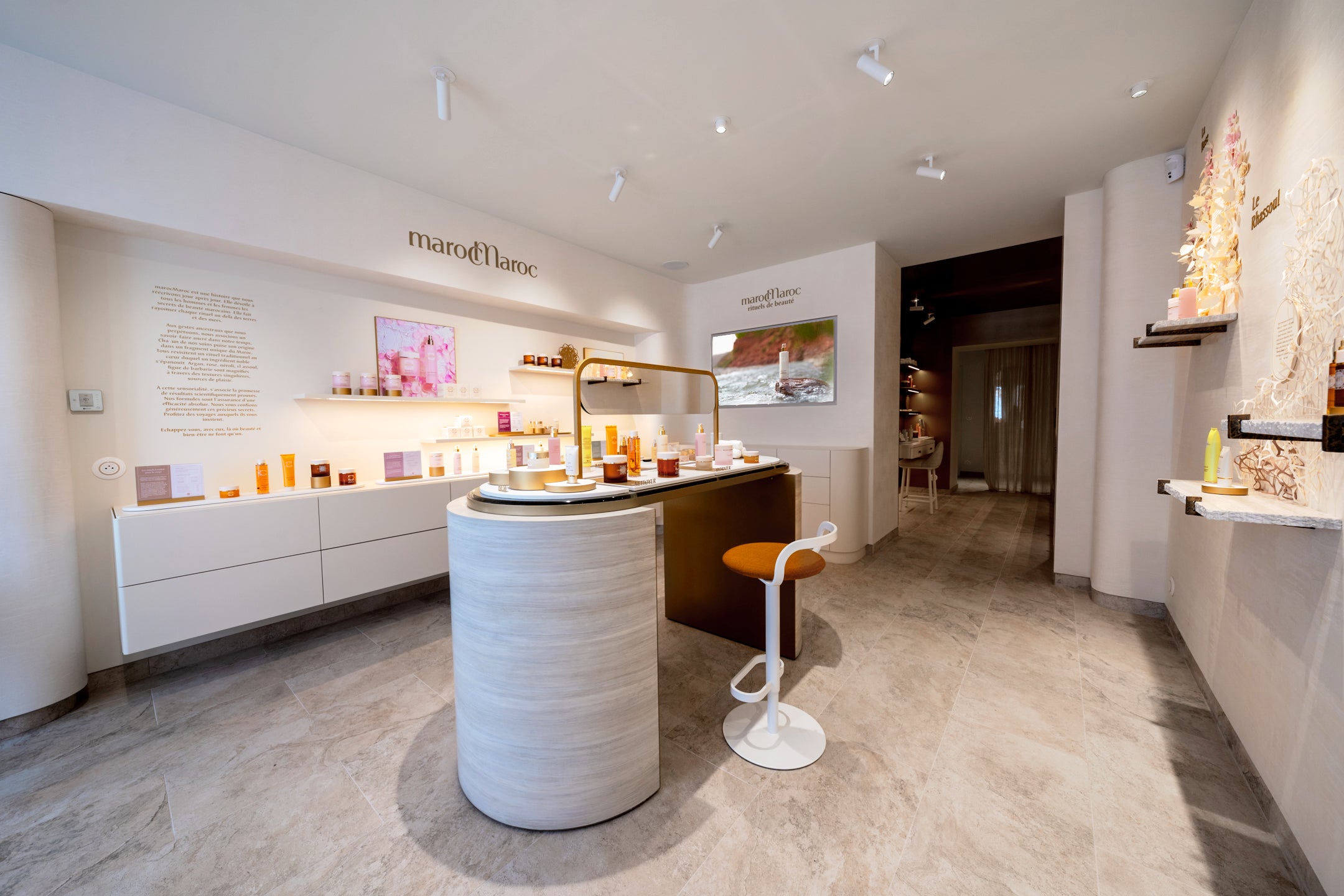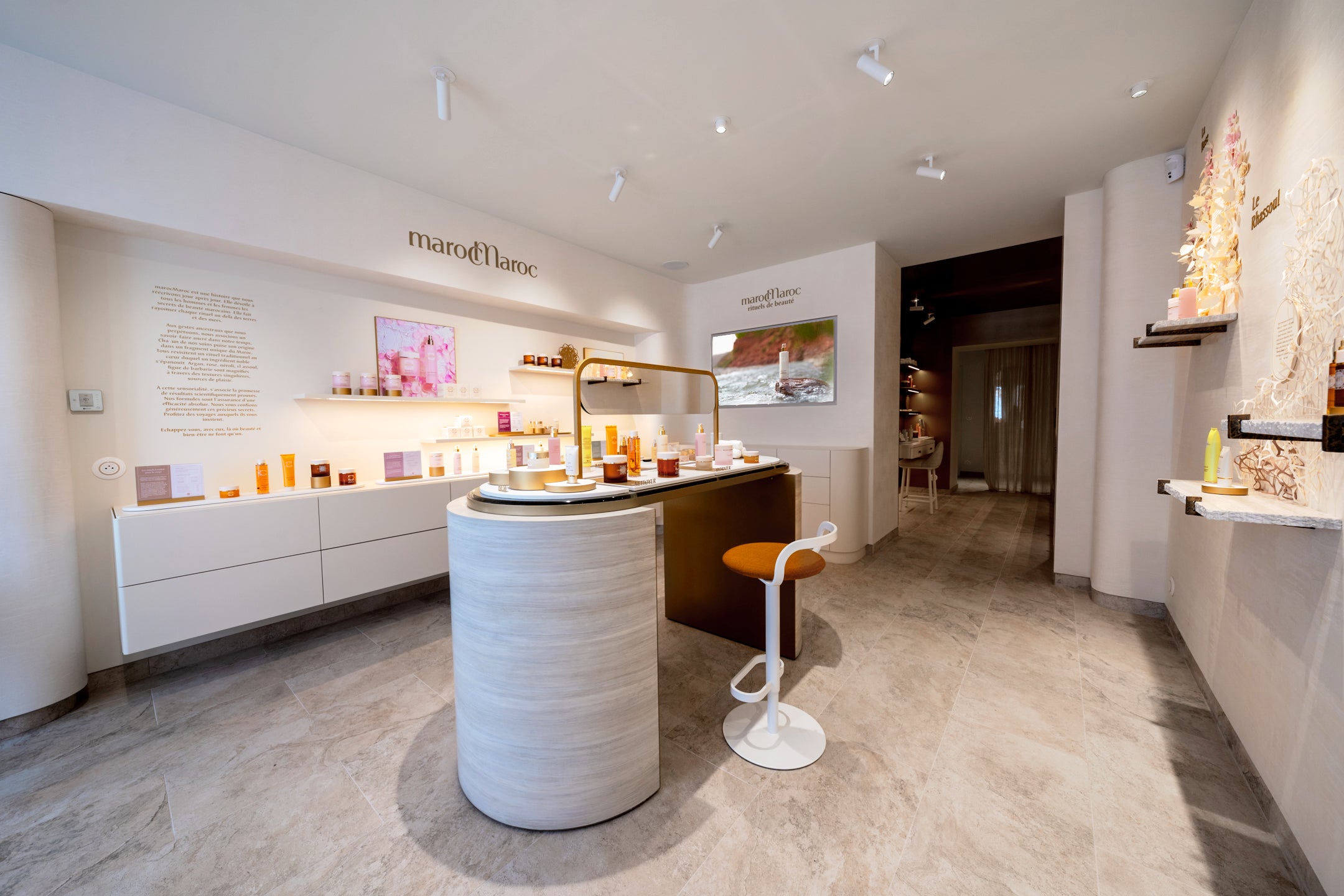 marocMaroc
Paris
Paris
Promising a journey to the heart of Morocco, our new address offers a gentle, comforting wellness interlude in the vibrant Marais district. Conceived as a treasure chest, the marocMaroc boutique is divided into several alcoves, allowing you to discover the line and its emblematic ingredients in a warm atmosphere that invites you to escape.
As you enter this chic space in the colors of Morocco, you'll be transported by the scents of Neroli and Rose, and seduced by the varied, fresh, light or generous textures of the creams and balms. An intimate area is reserved for express treatments, so you can discover for yourself the effectiveness of formulas developed with the utmost expertise.
Guided by precious advice from Moroccan beauty experts, let yourself be seduced by ranges designed to meet all skin and hair needs.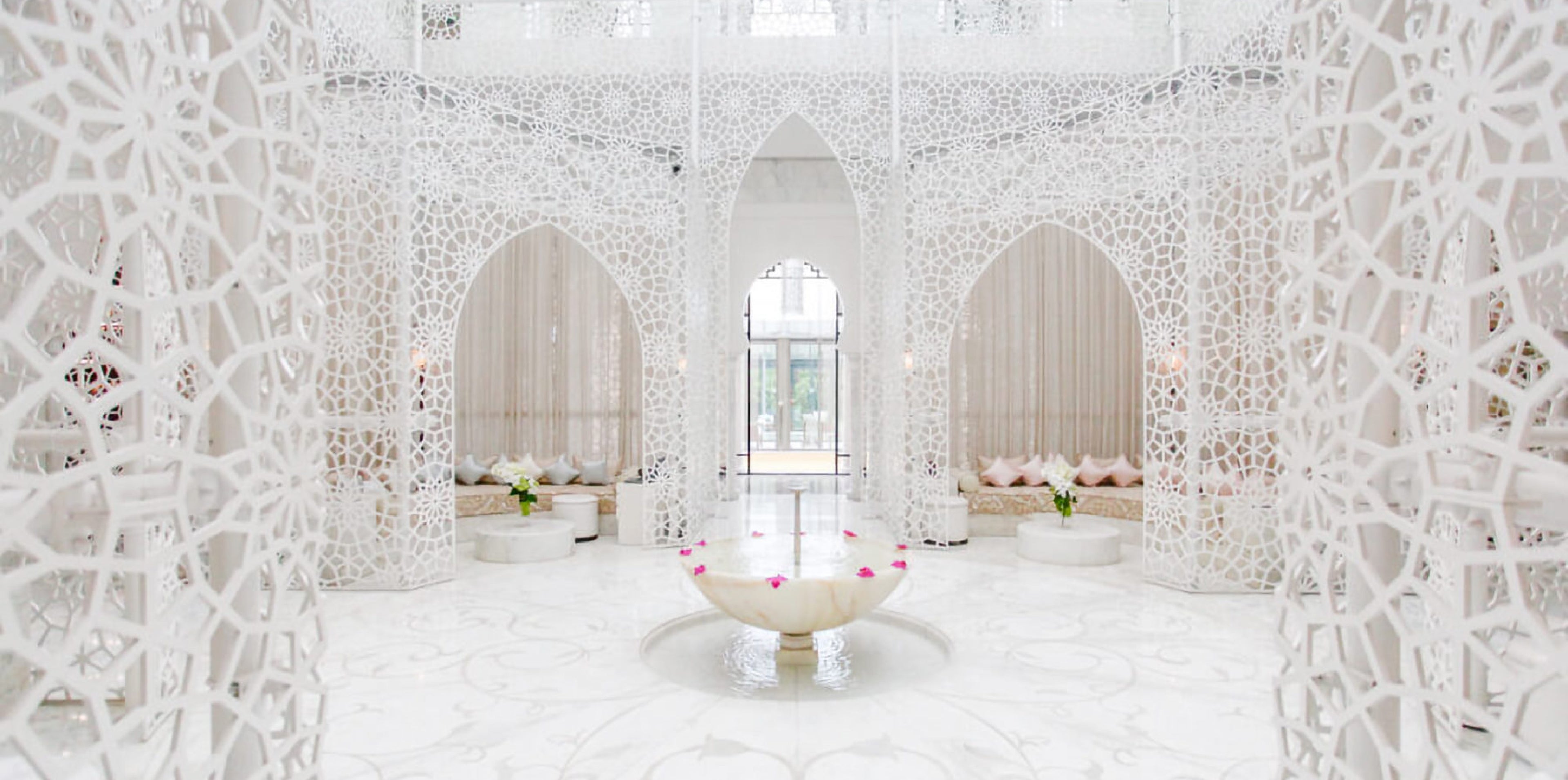 marrakech
Royal Mansour
Marrakech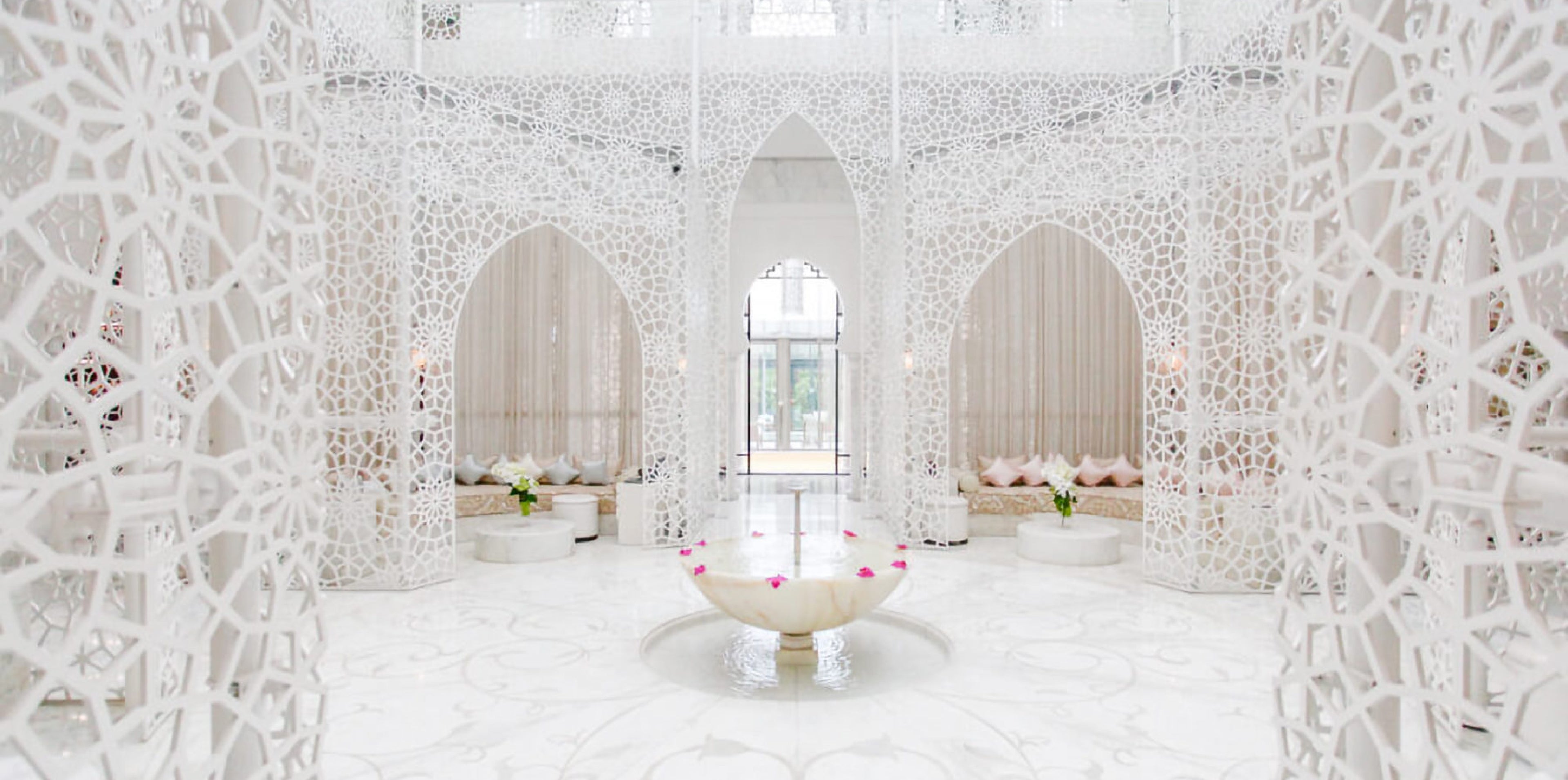 Royal Mansour
Marrakech
marrakech
Ranked one of the fifteen most stunning hotels on the planet, with its exclusive secret Medina concept composed of 53 private riads, the Royal Mansour welcomes our brand into a huge but intimate 2,500 m² space. With its incredible calm, bright architecture - a new take on classic Moroccan know-how -, the spa proposes our extensive treatment list, to appreciate in humid rooms, its treatment booths or private suites. All of the senses are aroused by the lighting effects, water jets and incredible rituals.
A unique, unforgettable experience which you'll enjoy sharing in the spaces designed for couples.
It is possible to access the spa even if you are not staying at the hotel. A unique and unforgettable experience that we will love to share in the spaces provided for getaways for two.
It is possible to access the spa without being a resident of the hotel.
All our locations
find the nearest boutique, hotel or spa