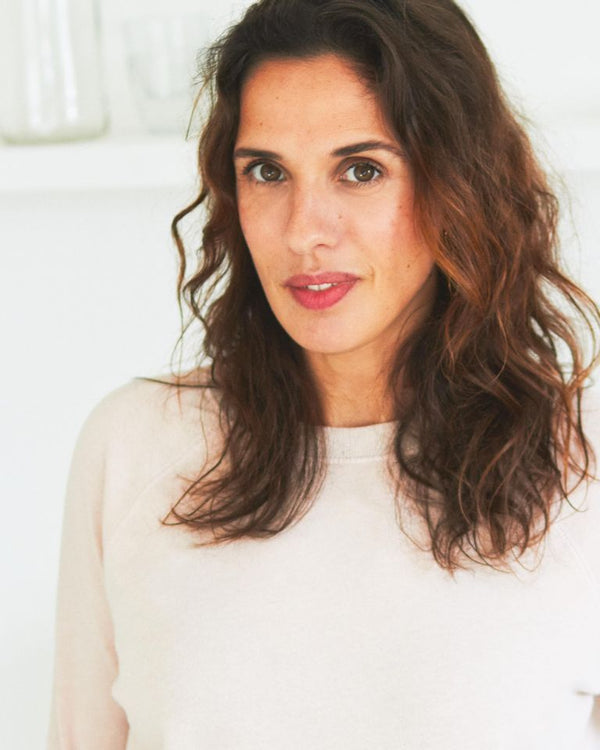 "La Réconciliation" by Lili Barbery-Coulon, the story of a transformation
Yoga, reconnection with the cosmos, self-love: in her book halfway between a diary and a journalistic investigation, Lili Barbery-Coulon shares the tools that led her on the path to reconstruction.
To transform, to meet oneself, to reconnect with one's deep nature, to cultivate the love one has for one another: this is the path taken by blogger and former journalist at Vogue Lili Barbery-Coulon . After years of buried depression, she tells the story of this personal revolution in "La Réconciliation", an exciting and inspiring book. By Éléonore A. Bénit
Beauty editor for the famous Vogue Paris for many years, then journalist for M, the magazine of Le Monde , Lili Barbery-Coulon has long displayed all the outward signs of a successful life. Mother of a happy little girl, married to a man she loves, this intelligent, privileged and trendy Parisian chained press trips in business class and invitations to test palaces or breathtaking luxury and beauty spas. What could she be complaining about? And yet, behind this dream life of Parisian was hiding a mountain of suffering. Bulimia, malaise, inner emptiness… Lili's life was in fact weighed down by an immense inner despair that no one could suspect. She who had "everything to seem the happiest in the world" .
FROM ASPHYXIATION TO OPENING OF THE HEART
One evening in February 2016, the year of her fortieth birthday, arriving almost out of breath and desire, Lili Barbery-Coulon – who had launched a blog called "Ma Récréation" a few months earlier, suddenly began to write an article unlike anything she had shared before. A much more intimate text than those she usually devoted to her good addresses and entitled "How I argued with my body" . Written as an emergency, "a stripping without cheating. A leap into the void. An essential step on the road to my recovery" , this article was a resounding success. Because she reveals part of her pain there, she who has been struggling for years with eating disorders. Quickly, the messages of the readers abound. Many of them recognize themselves in her career strewn with draconian diets and self-hatred. Something in her just clicked. And Lili then promises herself to explore "everything that could, apart from dietary restrictions, (her) reconcile with (her) body. This is the end of the illusion.
A NEW ERA
One day, a friend insistently suggests that she accompany her to a yoga class given by Caroline Benezet, a very famous Kundalini teacher in Paris. After a few resistances, followed by a quarter of regular classes, Lili feels the benefits begin within her, then the euphoria that this practice gives her. It is the beginning of the metamorphosis. A succession of encounters or decisive discoveries then follow – the Marie Kondo method, a chef who transmits to her the simple joy of being in the world, a young woman who has come to the end of cancer – which allow Lili to gradually adopt a healthier and slower lifestyle. From one day to the next, she then left her position as an employee, immediately created her own company and decided to radically change careers.
Today, Lili Barbery-Coulon is one of the most prominent French-speaking Kundalini yoga teachers of the moment. During the first confinement, his free meditations at 6 p.m. on Instagram exploded the visibility of this "yoga of awakening" until then reserved for a handful of initiates. Every day on her Instagram account but also her blog , she shares all these little and big things that have allowed her to reconcile with herself and that she lists in her book. Pandemic obliges, it also currently offers online courses via the Zoom application which bring together students from all over the world with a caustic craze. Subtitled "From body hatred to self-love" , Lili Barbery-Coulon's book is not "a method for transforming one's life (...) but a path of reconciliation, from asphyxiation to opening of the heart. »
Reconciliation, Ed. Marabout, €17.90 on Amazon