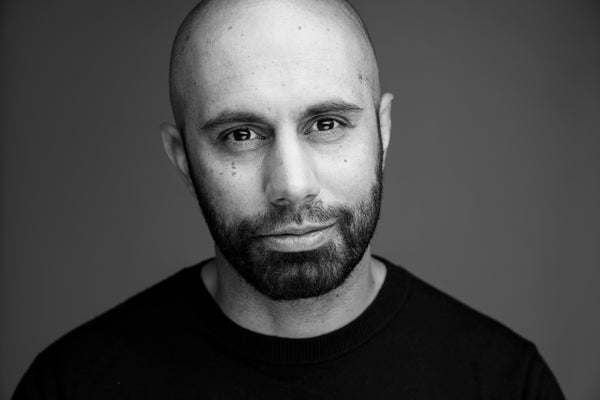 Thinking the world according to
Insoutenable Paradis , a book to raise our ecological awareness and rethink our model of society.
It's not a scoop, the planet is going down the drain. But what to do once you know? In practice, we can now live organically, become a locavore, opt for clean beauty products or simply adapt our daily actions to the green cause. But is that enough to become an eco-responsible hero? And do we absolutely have to sacrifice some of our modern comfort to get there? Should we allow ourselves to be made to feel guilty about taking a bath, driving or going on vacation to Bali – when it will be possible again – for fear of seeing our carbon footprint explode in the process? And is it only at the individual level that everything is played out?
"It's hard to think about what you can take away from your quality of life for the good of the environment. It's another exercise in stepping aside and looking at happiness differently, in realizing that we are nature. —Gregory Pouy
Certainly not, answers Grégory Pouy, who signs with Insoutenable paradis a lucid and humanist investigation which tries to solve the challenges which cross our modern societies, and in particular the climate challenge. Pragmatic but also spiritual, his story is as much a quest as an investigation to help us develop our ecological awareness and resolve the contradictions that populate our daily life as "homo numericus" where everything is going faster and faster and in which the affluent society no longer seems able to embody the alpha and omega of our happiness.
"The affluent society is actually abundant with mostly useless things" — Gregory Pouy
Throughout the chapters, this Parisian who defines himself as a "cultural analyst" sets out to meet the main actors of civil society but also entrepreneurs, intellectuals and thus tries to understand what we still have to change, how and how fast; before the earth really runs to its catastrophe. Written prodigiously simply, this book is a perspective on our way of life, an inspiring reflection on how to face our own contradictions, a line of thought to put or restore meaning in our lives, and reintroduce the link: to oneself, to others, and of course to nature.
For who ? All people who have an ecological conscience, but who are not necessarily ecological activists. Unbearable Paradise, Gregory Pouy , Dunod. 220 DH on livremoi.ma (and on order in all good bookstores in the Kingdom).
Article Mag marocMorocco Interview by Éléonore A. Bénit, journalist and influencer